Everything ready to order
Thanks to Lift-n-Shift we are able to maintain a high level of productivity due to the quick replacement and repair of both sack trucks and pallet trucks across our fleet of vehicles. We have found the benefit of a locally owned company who supply us with good quality products. Their customer service is excellent.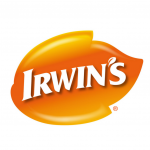 For many years now Lift-n-Shift has been supplying us with good quality, reliable, hand pallet trucks. Any repairs to the trucks are no problem and are very reasonably priced. They have even been able to customize our trucks to match our company colours!